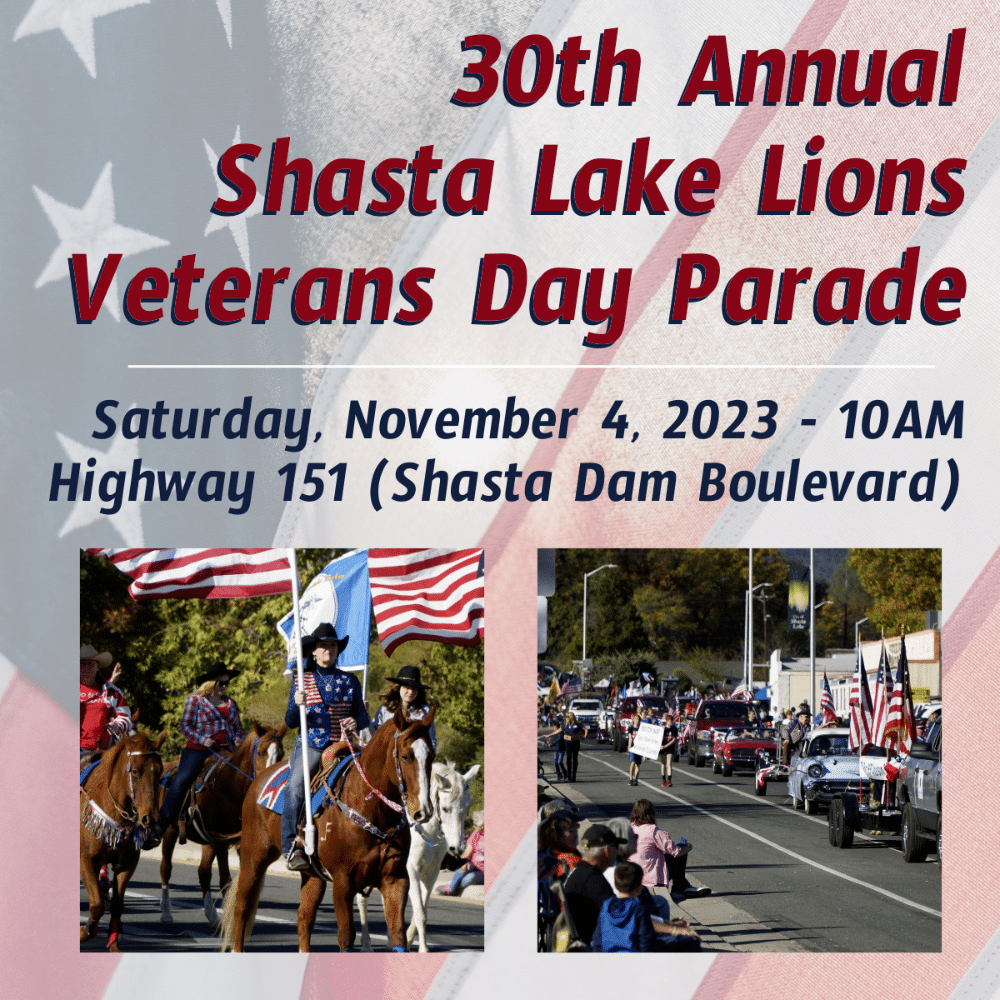 30th Annual Shasta Lake Lions Veterans Day Parade
The Shasta Lake Lion's Veteran's Day Parade is the second largest Veteran's Day Parade in California! Join us this year as we honor our military, now & always.
The event begins with a pancake breakfast at the firehouse (4125 Ashby Court, Shasta Lake) from 7am to 10am.
Parade starts at 10am down Highway 151 (Shasta Dam Blvd)
American Legion Post 720 will host a luncheon immediately following the parade (4309 Vallecito Street, Shasta Lake)
This event will happen, rain or shine. For more information, please contact John Bishop 530-275-5530 or Ed Cuellar 530-275-6465