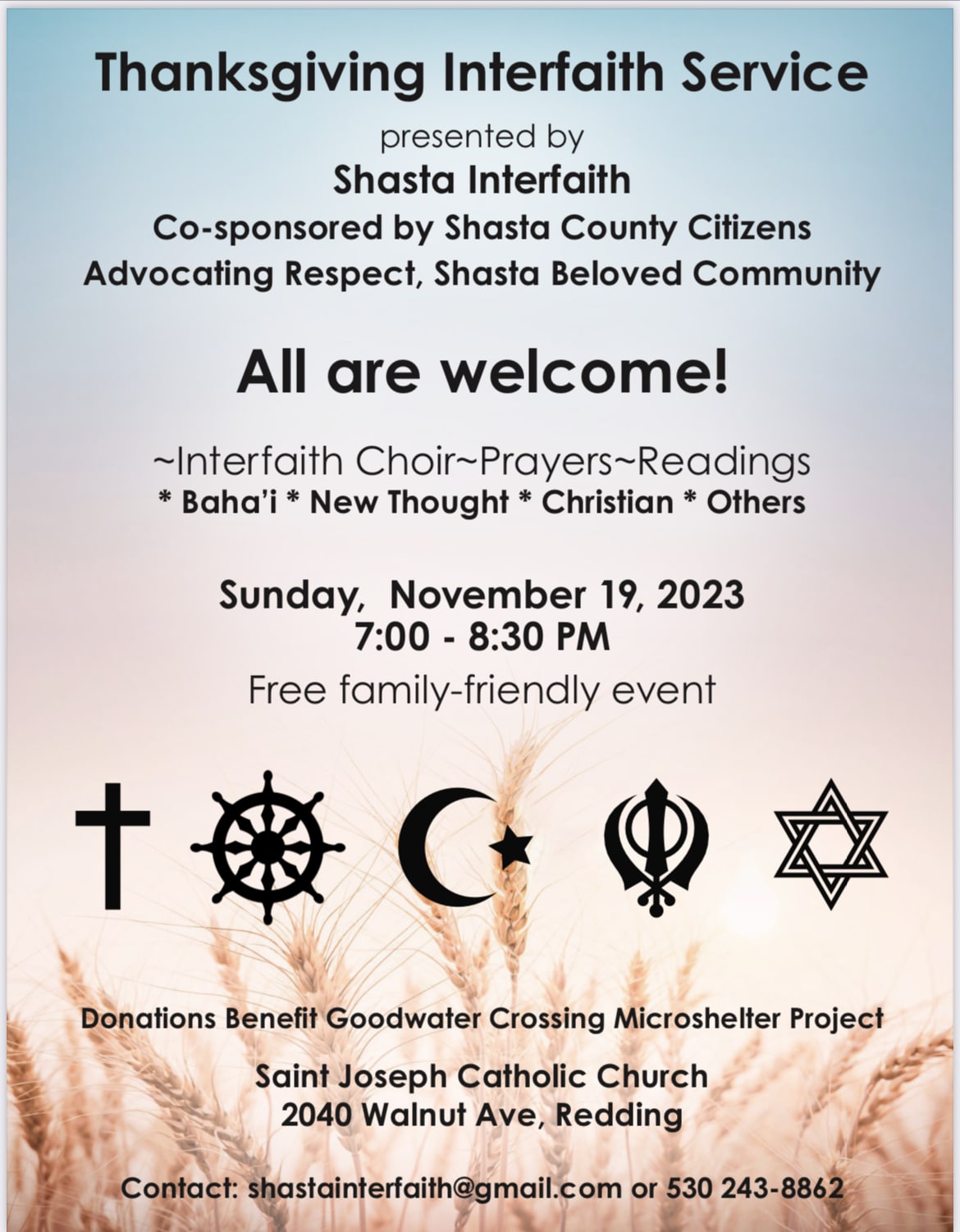 Thanksgiving Interfaith Service
Shasta Interfaith is presenting the Thanksgiving Interfaith Service on Sunday, November 19, 2023, at 7:00-8:30 PM. St Joseph Catholic Church, 2040 Walnut Ave, Redding, is hosting the event.
Shasta County Citizens Advocating Respect and Shasta Beloved Community are co-sponsors of the event.
This free family-friendly event will feature readings, prayers, reflections, and practices of giving thanks from various faith traditions.  The program includes the following traditions: Christian, Sikh, Buddhist, Native American, Jewish, Quakers, Baha'i, and others. An interfaith choir will present 3 songs lead by choir director, Frank Grenard.
Cookies and beverages will be served following the service. Donations collected at the event will benefit Goodwater Crossing Microshelter Project.
Shasta Interfaith is a faith-based association of more than 20 faith communities in Shasta County that serve the communities by promoting and advocating for respect and appreciation for diversity
For more information visit Facebook @Shasta Interfaith, email [email protected] or text/call: 530 243-8862.